Best Purple CSGO Skins to Impress Your Enemies
The inventory is the showcase of every CS:GO player. Therefore, finding the perfect skin to fill it is the main goal of virtually all members of the community. At this point, we have covered many versions of the ideal loadout, but there is one that we are yet to discuss in depth: purple.
Yes, we know what you'll think. Purple loadout? What about the classics such as black or red? After all, who would want to run around maps with brightly colored weapons? Well, that is exactly the point! No one else will dare to take that risk, which will make you stand out from the crowd, and your weapon will make waves in the Counter Strike world! To prove it to you, we've compiled a list of the best purple skins that will be perfect for your new equipment.
Top 8 Best Purple Skins in CS:GO
Creating the perfect purple inventory is not an easy task. You'll be surprised to learn that CS:GO is packed with incredible purple skins, which makes choosing the best ones even more difficult. Luckily, though, you have us and we're dedicated to making the process much smoother for you. Below you will find a complete breakdown of the coolest add-ons for your new purple loadout. Take a close look at all the skins included on our list, pick your favorites, and head straight to SkinsMonkey.com to snatch them all up!
Ursus Knife Ultraviolet
Today we're starting our list in a rather unusual manner, as we're starting off with a knife. The Ultraviolet skin is a great introduction to anyone new to the color purple. And if you are a lover of meele weapons then this is already the perfect option for you in general! Its exterior is a great combination of black and purple, which, despite its bold appearance, gives off an elegant look, making it a great option for anyone who loves a classic. We can guarantee that it will look good with any CS:GO knife, so don't be afraid to experiment with options like the M9 Bayonet or Flip Knife! We opted for the Ursus because it is our personal favorite.
Flavor Text: Elegant design paired with brutal intent
First Added: 13 March 2019
Lowest Steam Price: $105,59
Drops From Case: the Prisma Cases
Bowie Knife Freehand
Continuing with the theme of knives, let's move on to Freehand, a skin that is a step above Ultraviolet. This item is also a combination of black and purple, but it is additionally decorated with abstract patterns drawn with a metallic marker. It's a great add-on to the perfect purple loadout, which is sure to make you stand out on the CSGO maps (we can guarantee that your opponent won't be able to take his eyes off it when it approaches his face). This time, we've decided to pair it withthe Bowie knife, which gives this skin an even more intimidating vibe. However, we assure you that Freehand looks great in combination with any weapon.
Flavor Text: none
First Added: 21 September 2021
Lowest Steam Price: $96,41
Drops From Case: the Dreams & Nightmares Case or Operation Riptide Case
We're finally moving on to firearms and we're doing it in style! This AWP skin is one of our all-time favorites in CS:GO, and we're sure it will be yours from now on as well. Lightning Strike is a truly phenomenal purple skin that depicts (surprise, surprise) a violent lightning strike. Its unique and eye-catching look makes it one of the most desirable skins in CS:GO. In addition, it came to the game as part of the legendary Arms Deal Collection, making it even more prestigious. Unfortunately, both of these factors do not have a positive impact on its price, but if you have the means, you should definitely add Lightning Strike to your collection!
Flavor Text: Sometimes you don't need to strike the same place twice
First Added: 14 August 2013
Lowest Steam Price: $456,50
Drops From Case: the CS:GO Weapon Case
No list would be complete without an AK-47 skin, much less the Neon Rider. This skin features one of the most innovative color combinations available in the entire game. The community designer "puffy" designer really gave it their all when creating this item. The Neon Rider's exterior depicts a mysterious biker who has a lifeline going straight through his head (which is also potentially accompanied by a bullet). And if that wasn't enough, you'll be happy to know that all of this takes place against a neon background. The Neon Rider is a dream come true for any Cyberpunk lover.
Flavor Text: Two parts Trapper Keeper, three parts synthesizer
First Added: 1 August 2018
Lowest Steam Price: $17,99
Drops From Case: the Horizon Case
Five-SeveN Violent Daimyo
Known as "highly accurate and armor-piercing", the Five-SeveN is the beloved weapon of many Counter Strike players. And when you combine it with the Violent Daimyo, it can also make a great addition to your brand-new purple loadout. The creator behind this skin is the community designer "The Honey Badger". It was first introduced to the game in 2016 and its exterior consists of a purple and black graphic pattern, which is a unique combination of geometric elements. A skin like that is sure to leave other players unable to take their eyes off you.
Flavor Text: How will you rule?
First Added: 15 June 2016
Lowest Steam Price: $0,08
Drops From Case: the Gamma Case
Any anime lovers out there? Well, CS:GO is here for you! The game is packed with amazing manga-inspired skins, and this high-quality item is just one of them. Although shotguns are not usually the first when it comes to picking the right weapon, Kiss♥Love is still worth your attention. The item "was custom painted with a starry woman in pink and purple." For a design like that, you may even settle for low accuracy, high spread and slow rate of fire. Besides, none of these things will matter anyway, since your opponents will be too busy looking at your skin to do anything!
Flavor Text: "I won't take no for an answer; I have to have it!"
First Added: 1 July 2022
Lowest Steam Price: $3,53
Drops From Case: the Recoil Case
Among the multitude of cs:go skins available, it is still possible to find an item that you only have to look at once in order to know that it will be an instant hit. Oni Taiji is exactly that. Its exterior features a hand-drawn colorful samurai and a depiction of Oni, a Japanese demon. The entire scene was painted red and purple which gives it a very dynamic feel. It's hard to believe that such a work of art is featured on a Counter-Strike weapon. Adding Oni Taiji to your collection is sure to elevate your purple loadout to a whole new level. Unfortunately, its popularity (for obvious reasons) is very high, which also applies to its price.
Flavor Text: Face your demons
First Added: 23 May 2017
Lowest Steam Price: $131,79
Drops From Case: the Operation Hydra case
Driver Gloves Imperial Plaid
At the end of our list, we would also like to offer you a pair of very exciting gloves. After all, we wouldn't want your hands to get cold. That's why Driver Gloves Imperial Plaid comes to the rescue. This item first appeared in the game a few years ago as part of the Welcome to the Clutch update. Its design is an old-school purple check pattern that will look great on any Counter-Strike character. By adding them to your collection, you will show your genuine commitment to the purple inventory. Of course, it's worth mentioning that gloves have never been among the cheapest cosmetic skins in CS:GO, and these are certainly no exception to the rule.
Flavor Text: none
First Added: 14 February 2018
Lowest Steam Price: $177,90
Drops From Case: the Clutch case
Conclusions
Hopefully, we've managed to convince you that purple cs go skins are exactly what you need. If not, read our article again! And if that doesn't work, head over to the SkinsMonkey Blog and browse other colorful loadout suggestions, such as The Best Red Skins! With us, you're sure to find an option that matches your needs.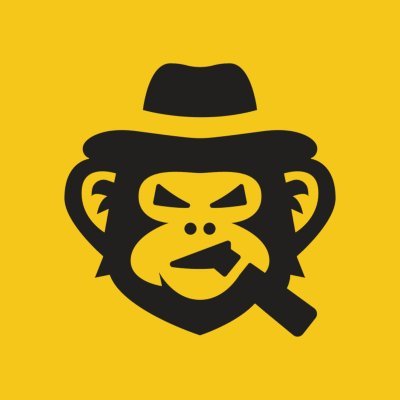 A true gaming enthusiast, especially Counter-Strike: Global Offensive and Rust. At SkinsMonkey, he is involved in creating game guides based on his own experience.