Military Armament Corporation Model 10, aka Mac-10, is a machine pistol available exclusively to the Terrorist force. The MAC 10 CSGO SMG boasts a high rate of fire with poor spread accuracy. The gun has high recoil as a trade-off and low armor penetration compared to assault rifles.
Like all weapons, the Mac 10 CSGO has many different skins available. In this review, you will find a list of the best MAC 10 CSGO finishes. 
When it comes to CSGO's best Mac-10 skins, the first one to come to mind is the Mac 10 Fade. Added to the game in May 2015 during the Operation Bloodhound update, the Fade skin was custom painted by airbrushing multiple transparent paints. They fade together over a chrome base.
This Mil-Spec SMG is available in only two exteriors, Factory New and Minimal Wear. Mac 10 Fade is also a part of the Chop Shop Collection. There are no other exteriors, neither the StatTrak nor Souvenir variants of the Fade skin in existence.
In terms of value, the Mac-10 Fade price varies from $15 to $20.
Flavor Text:

 

This isn't just a weapon, it's a conversation piece – Imogen, Arms Dealer In Training

Lowest Steam price:

 $14.64

Drops From Case:

 The Chop Shop Collection

First Added

: 26 May 2015
Get MAC-10 Neon Rider 35% Cheaper 🔥
Among the best MAC 10, CSGO skins are also the c. This Covert SMG was added to the game in April 2015. It is also a part of the Chromatic Scale update.
The Neon Rider skin depicts an image of a deadly biker painted in fluorescent colors. Excluding the Battle-Scarred version, this skin is available in four exteriors and their StatTrak counterparts. Players who fancy this CSGO Mac-10 skin can obtain it by opening the Chroma 2 Case. When it comes to the price, the Neon Rider is valued between $5 and $30, depending on the exterior.
Flavor Text:

 

One part firearm, two parts Trapper Keeper

Lowest Steam price:

 $5.36

Drops From Case:

 Chroma 2 Case

First Added

: 15 April 2015
Get MAC-10 Case Hardened 35% Cheaper 🔥
The most trendy Mac 10 CSGO skin is the Case Hardened. This restricted SMG was a relatively recent addition to the game, being added during the Operation Riptide update in 2021.
The colorful pattern on this skin was made by applying wood charcoal at high temperatures. The Case Hardened skin comes in all five exteriors, and while none of them can have StatTrak attached, each has a Souvenir variant.
The Mac-10 Case Hardened belongs to the 2021 Dust 2 Collection. In turn, the price varies from $5 to $40. An entirely blue version of the skin known as the blue gem is also available.
Flavor Text:

 

A little color never hurt anyone

Lowest Steam price:

 $5.19

Drops From Case:

 The 2021 Dust 2 Collection

First Added

: 22 September 2021
Get MAC-10 Pipe Down 35% Cheaper 🔥
The Pipe Down skin for Mac-10 appeared with the Welcome to the Jungle update. It is custom painted design decorated with red pipes. Obtainable from the Danger Zone Case, this restricted SMG comes in all exteriors and can have StatTrak attached.
In terms of value, it is one of the cheaper skins starting from a few cents to $5.
Flavor Text:

 

Peek behind the curtain

Lowest Steam price:

 $0.29

Drops From Case:

 Danger Zone Case

First Added

: 6 December 2018
Get MAC-10 Stalker 35% Cheaper 🔥
We can't talk about the best skins for Mac 10 CSGO without mentioning the Stalker. This SMG features neon blue cant and yellow stripes.
It was added to CSGO during Operation Shattered Web in 2019. The Stalker is available in all exteriors, including StatTrak versions. Finally, it can be valued at between $6 and $70.
Flavor Text:

 

Here kitty, kitty…

Lowest Steam price:

 $6.20

Drops From Case:

 Shattered Web Case

First Added

: 19 November 2019
Is A Mac-10 An Uzi?
The short answer is no. While it bears some resemblance to an Uzi, the Mac-10 is a completely different weapon. Mac-10 uses a much more powerful .45 ACP bullets while an Uzi uses the standard 9mm bullets. Compared to an Uzi, the Mac-10 also has a much simpler design, which makes manufacturing a lot easier.
How To Get Mac 10 Skins In CS:GO?
Obtaining Mac-10 skins is a relatively simple process. There are a couple of ways to get the TOP finishes to your Steam inventory.
Regardless of your skill or rank, there is a chance of getting one as a random drop for simply playing the game. Another way players can get it is from one of the best CS :GO cases which they also get by playing CSGO. Both of these options have an element of randomness. So they may not be ideal if you are looking for something specific.
A much simpler way to target specific Mac 10 CSGO skins is to buy them at either the official Steam Market or one of the most reliable csgo trading websites in 2022.
Final Verdict – Mac 10 CSGO Skins
This article will provide basic information on a CSGO weapon Mac-10. Moreover, it contains a list of some of the best skins. Furthermore, the review explains how a Mac-10 is different from an Uzi and how players can obtain skins for it.
See More of the Best Skins For...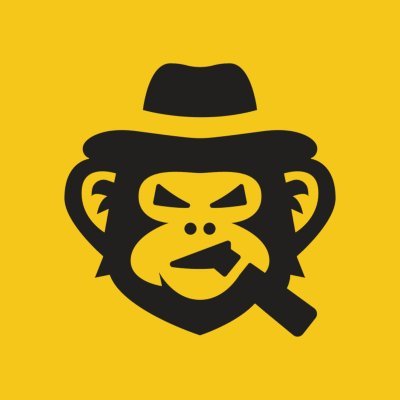 A true gaming enthusiast, especially Counter-Strike: Global Offensive and Rust. At SkinsMonkey, he is involved in creating game guides based on his own experience.