Rust instruments are among a few items in the game that bring unity instead of war, destruction, and stealing loots from other players. So, if you consider yourself a decent musician, it is the highest time to show off your musical skills. Thanks to this ultimate guide, explore all the Rust musical instruments.
Find out everything you need about musical instruments in one of the best survival games online. Learn where to buy them, how to play acoustic guitar, piano or drum kit, and all the rest.
Can You Play Instruments in Rust?
Yes, you can. You can play custom songs in real-time using any Rust instruments available. Or, you can also throw in pre-made lyrics and make it look like you are performing a masterpiece. It is an excellent way to show off your "fake" skills in front of other Rust players.
The simple way to play musical instruments in Rust involves pressing down some buttons on your keyboard's Numpad.
It follows the C scale. It means that Number 1 is C, Number 2 is D, Number 3 is E, and so on. If you are a musician, you will get it. If not, press some random numbers until it starts sounding good.
There is another way to play the in-game instruments in Rust. It's done with a midi input file. This file allows all the new items you get to be able to play the whole song. You can download the midi files for any song you want online for free. Just type in the name of the song and "midi download" next to it on Google.
And don't worry, you won't get banned for installing and using a midi file. It is not a cheat and is completely safe to use in Rust. With this in mind, grab your favorite midi and play to your heart's content.
Tip: You can even connect a midi device to your PC or a midi-compatible keyboard and take things to a completely different level.
How Do You Get Instruments in Rust?
There are two ways to get a musical instrument in Rust:
by looting it from a weaker player

by purchasing the Rust instruments pack.
The first method is pretty self-explanatory. You find a player who has an instrument, you kill them, and you take their stuff.
The second method unlocks the recipes for all the instruments in Rust and lets you easily craft them. What is great here, is that crafting Rust instruments is actually pretty cheap. However, you won't be able to do this unless you buy the pack and the Rust instruments DLC key.
How Many Instruments are in Rust?
There are eleven playable instruments in Rust. Most of them are surprisingly cheap to craft. However, gathering resources for crafting musical instruments should not be your main priority at the start of the game.
Top Editor's Choice: Best Methods and Items to Farm Rust Scrap in 2022
Here is a complete list of the resources necessary to craft each instrument.
Acoustic Guitar – 50 Wood, 10 Cloth

Pan Flute – 20 Metal Fragments, 5 Cloth

Cowbell – 35 Metal Fragments

Sousaphone – 100 Metal Fragments

Junkyard Drum Kit – 100 Metal Fragments, 200 Wood

Shovel Bass – 75 Metal Fragments, 50 Wood

Jerry Can Guitar – 50 Metal Fragments, 25 Wood

Plumber's Trumpet – 75 metal fragments

Wheelbarrow Piano – 100 Metal Fragments, 200 Wood

Xylobones – 50 Bone Fragments

Cranbourne – 25 Metal Fragments
The Rust instrument pack is a paid DLC. It gives you access to the recipes for all eleven musical instruments. Without this, you will not be able to learn the recipes and craft musical instruments. Their recipes will be locked behind a paywall.
As a result, you will not be able to unlock your inner musician in Rust unless you lower your standards to having to steal any random trumplet or cowbell from other players.
You can purchase the Rust Instruments Pack with up to a 60% discount during big Steam seasonal sales. Not to miss the perfect occasions to top up your inventory with Rust guitar or piano. Check the list with Steam sale dates for this year from time to time.
Final Verdict
Are you more excited about learning some Rust instruments sheet music and forming your first Rust band? Well, you are not the first, so be prepared to have some competition. Luckily, now you know how they work, how you can get them, play them, and quickly turn into a rock star.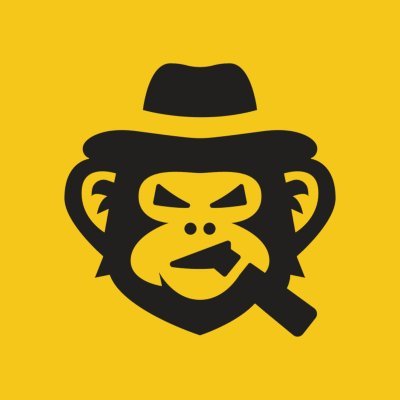 A true gaming enthusiast, especially Counter-Strike: Global Offensive and Rust. At SkinsMonkey, he is involved in creating game guides based on his own experience.