You've found yourself in a terrible situation. It is any gamer's nightmare. You want to sit down and play CS:GO. But, unfortunately for you, the shooter crashes, freezes, and maybe doesn't even start.
So, why does CSGO keep crashing?
You may be surprised, but fixing the CSGO crashing issue is simple. However, finding out what's causing this problem is the tricky part. But don't worry! Read this guide until the end. And you will fix CSGO crashing and get back to your game without the assistance of anyone. 
Why is My CSGO Freezing and Crashing?
The most common reasons why you have Counter-Strike: Global Offensive game crashing issues are:
Outdated computer software

Outdated graphics drivers

Random bugs

CPU or GPU overload

Damager or corrupted game files

Steam issues
But don't worry. There is a solution to all of these problems. Read on and learn how never experience any more game crashes with Counter-Strike: Global Offensive and many other games.
Tip: If CSGO freezes and you can't exit from the game, you can fix this by clicking on your windows button, right-clicking the taskbar, selecting Task Manager, right-clicking on CSGO, and hitting End Task.
Why Does CSGO Crash on Launch?
The main reasons for the CSGO game crash on launch are corrupted game files or missing files from your computer. Moreover, they can be caused by not installing updates on your computer. Regardless of any of that, you can still fix it in a few steps. Once you know why CSGO keeps crashing, the fix is usually simple.
How Do I Fix My CSGO Game?
These are the easiest and most effective ways to fix your CSGO crashes. So, follow the steps and try each solution until one gets the job done.
Scenario I: Verify Integrity of Game Files
First, the easiest thing you can do is try this simple solution. It doesn't have extremely high chances of success. But it also takes about 2 minutes to complete. So, it's a low-risk reward fix that's worth trying.
Launch the Steam Client

Navigate to your games 

Library

Right-click on Counter-Strike Global Offensive and click on 

Properties

Go to the 

Local Files 

tab

Select "

Verify Integrity of Game Files"
Second, launch CSGO when it completes and see if it starts working properly. If after this fix CSGO keeps crashing, move on to the next fix.
Would you like more about CSGO launch options and how to configure them in a few steps?
Scenario II:
Update Graphics Drivers
If you're playing on a Windows PC and you haven't run updates for a while, then updating your graphics driver should fix CS GO for good. Here's what you need to do:
Click on the Windows button on your keyboard

Type "

Device Manager

"
Scroll down the list and click the drop-down arrow next to "

Display Adapters

"

Right-click on the driver that shows up and selects "

Update driver

"
A new window will pop up. Select "

Search automatically for drivers

"
If your driver is indeed outdated, Windows will automatically install the latest graphics driver. After it is completed, restart your PC and launch CSGO. The crashing issue should be fixed.
Keep in mind that this method is a useful way to update all the drivers on your computer. If a similar problem occurs, don't hesitate to try this fix.
Scenario III:
Disable Compatibility Mode
Did you know that running CS:GO in compatibility mode is a common reason for the CSGO crashing issues? This feature causes plenty of other Steam games to crash as well. So, let's find out how to fix it.
Go to your desktop and right-click on the CSGO icon

Select 

Properties

Go to the 

Compatibility

 tab

UNCHECK the section titled "

Run this program in compatibility mode for

:"

Also, UNCHECK the section under it, titled "

Run this program as an administrator

"
It is among the simplest solutions for the game crashing issue. But it's also one of the most effective.
Scenario IV:
Launch CSGO in Autoconfig Mode
Running CSGO in auto-config or safe mode should allow the game to fix itself and stop crashing. Here's how to do it.
Launch Steam

Go to Library

Right-click on CS GO and go to Properties

Select 

SET LAUNCH OPTIONS 

and navigate to 

GENERAL

Clear the field and type in "-autoconfig"
Hit 

OK

Now, relaunch CSGO.
Tip: If typing "-autoconfig" doesn't work, try typing "-safe" instead.
Scenario V:
Raise The Priority of the Game
This fix is best for users who have slightly less powerful PCs. If you fall into this category, it could be the best solution. Try it and you should be able to play CSGO without any issues.
First up, launch CS:GO

Open the Task Manager by holding on 

Ctrl + Alt + Del 

at the same time on your keyboard

Navigate to the 

Details 

tab and locate CSGO

Right-click on CSGO and hover over the button that says 

Set priority

Once the options pop up, select 

High

Exit CSGO, restart your PC, and launch the game again
All You Need To Know About CSGO Autoexec Files – Check The Guide 
Scenario VI:
Reinstall CS:GO
At the end of the day, if nothing else works, it's probably best that you uninstall CSGO and reinstall it again. You can do this from the Steam folder in your Program Files. But it's much easier done via the Steam client. Here's how:
Open Steam

Go to your Library

Right-click on CSGO

Click on Manage > Uninstall
Then, restart Steam, log in, and download Counter-Strike: Global Offensive.
Final Verdict 
There could be countless reasons why does CS:GO keep crashing. Sometimes it happens on CS GO map load, sometimes during a fierce battle, and sometimes the game doesn't even start. Fortunately, you now have all the knowledge and resources to fix this problem.
So, whether it's your graphics card, issues with the game's default settings, the cfg folder, Steam, GPU drivers, or anything in between, now you know how to fix it.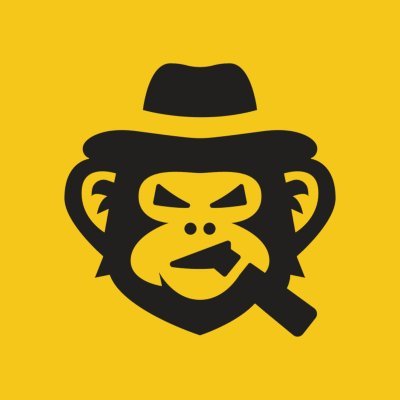 A true gaming enthusiast, especially Counter-Strike: Global Offensive and Rust. At SkinsMonkey, he is involved in creating game guides based on his own experience.