The AK is one of the best guns you can stumble upon in any game. Rust on Steam is no an exception. Controlling the AK recoil in Rust could be challenging. It is why you need a lot of practice. Additionally, if you want to increase your power attack, you should master the AK spray pattern.
From June 2022, CS:GO players had to adjust their mouse sensitivity and settings according to the new Rust AK spray pattern.
It was probably the main changes to the game that affected not only the Rust AK spray pattern, but also pistols, SMGs, and other assault rifles. Stick around if you want to learn each aspect of spray patterns, the new AK spray pattern in Rust and how you can train.
Does Rust Have a Spray Pattern?
Spray patterns or recoil patterns are present in Rust. A recoil pattern is when you start shooting multiple rounds with a certain gun. When doing it, the weapon titles and moes in a particular direction.
The more powerful the gun, the harder it is to control. For example, a pistol or sub-machine gun will be easier to manage its spray pattern than the AK spray Rust pattern. 
Discover the best AK skins in Rust that simply look too stunning to be affordable for everyone. Grab one as ti is the highest time to look cool in Rust.
Each gun's spray pattern. And it will certainly come in handy when in a sticky situation. There are various guns and pistols in Rust like the Eoka, Python revolver, and M92, shotguns such as the Double barrel shotgun, SMGs including custom SMG, MP5A4 submachine gun, and assault rifles like the Thompson, Bolt Action Rifle, LR 300 Assault Rifle, and more.
If you are a Rust player, you should know that the new spray patterns or recoil patterns appeared in the game some time ago. Now you will have to go to the start and learn these new recoil patterns.
What is a Rust AK Spray Pattern?
Before it was updated, the old AK Rust Spray had an inverted S shape. Many players had mastered the recoil pattern knowing that the first three bullets would be accurate, but after that mouse movement was key.
Like in any first-person shooter, you need to mirror the spray pattern, so if the old AK Rust spray pattern started moving to the right after the first three bullets, your mouse movement should have gone to the left.
However, with the new update on the spray pattern AK Rust, while the first three bullets remain accurate, going onwards. All of the bullets are now going to the right and upwards.
It does require training and skills, depending on your settings. Moreover, it can be tricky to master. It's important to note that it depends on many factors like mouse sensitivity, the surface where your mouse sits, whether you have a mouse pad or not, etc.
If we compare the old and new recoil patterns there is no doubt that the new one has lower recoil and can be learned quickly. You have to train to the point where muscle memory comes in, and with plenty of hours dedicated, you won't even have to think when you are shooting.
How to Train AK Spray Pattern Rust?
While playing the game is the best teacher, there are dedicated aim servers where you can test out all the new recoil patterns in CS GO. You can shoot at walls, or you can place bots, spray, and figure out what is the most effective range to kill.
When it comes to the AK, either in long-range or close-range fights, the gun can do a ton of damage. However, if an opponent is further away, spraying becomes harder. And that is why you should always spray in close-ranged encounters.
Playing the CS:GO training server, you should also focus on your movement. While standing still or crouching makes you more accurate, easy movements from left to right or strafing can also enhance the quality of your gameplay.
Recoil control will be hard to master; however, as long as you practice and implement the training in-game, you won't have any problems. Start with a lower range and slowly move the bots further away.
General Spray Control with Snap Aiming for AK in Rust
Before we explain the AK spray control with snap aiming, you need to know that there are two types of recoil:
snap recoil

 

and 

movement recoil.

 
CS:GO snap recoil is when the gun jumps upward and is noticeable on the revolver. On the other hand, movement recoil is when the recoil will move before even the next shot is fired in CS:GO.
The AK is one of the Top hard to control weapons because it has both snap and movement recoil. Snap aiming is an advanced technique that is hard to master because you will have to point your mouse in the direction where the next bullet will go.
Implementing this while spraying numerous bullets is difficult and requires hours and hours of practice. Now, with the old spray pattern, while using the AK you would have to aim from right to left. However this is no longer the option because the pattern has been changed,
There isn't any specific post or video online explaining new snap aiming controls. Luckily, with more and more people getting used to the patterns they will come eventually.
Final Words
The AK is the most powerful assault rifle in Rust, and mastering its recoil and spray control will win you many fights. Recoil patterns have always made a difference in gameplay. If you work on aim practice servers, you too can master the gun.
A final quick tip before we wrap up is to visually memorize the pattern on a wall. Once you have done that, enter a practice server where bots are constantly moving. It will definitely improve your aim and train your spray much more effectively.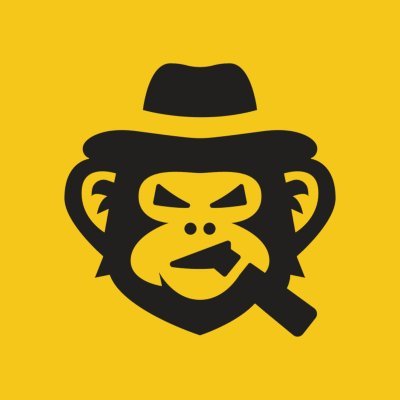 A true gaming enthusiast, especially Counter-Strike: Global Offensive and Rust. At SkinsMonkey, he is involved in creating game guides based on his own experience.