Want to learn all of the easiest ways to get your hands on some cool new RUST skins? Believe it or not, there's more than just one way of knowing how to get skins in RUST. Here, we will talk about the most popular and easiest ones that you can try even today. So, if you're still excited and want to learn how you can spice up your RUST gameplay and make all the other RUST players jealous, then read on.
How to Get In-Game Rust Skins from Drops?
The first, most basic way to get a RUST skin is by waiting for one to drop while you're playing the game. However, as you may already know, this can often take forever to achieve. And, even when an item does drop, it's usually not worth bragging to your friends about it.
On the other hand, this is a completely free way of getting your hands on RUST skins. It doesn't require you to spend any money, deposit any funds, or anything similar. You just play the game, have fun, and a RUST skin will eventually fall in your lap.
One thing to keep in mind is that on average, a relatively decent RUST skin will drop every 100 hours of active playtime. As a result, it doesn't matter how many games you play. It won't work if you just log onto several RUST servers and leave immediately. It's based on active gameplay hours and not the number of total matches played. Keep this in mind before you try to cheat your way towards free skins in RUST.
How to Buy Rust Skins?
If you have a little bit of extra cash on the side, you can also find countless RUST weapon skins and other cosmetic items on the Steam community market. It's a large marketplace where all of the players can list and sell skins. You can choose which ones you like, purchase them from the Steam market, and have it in your Steam inventory, ready for use in a short period of time.
Aside from using the Steam market, you can also buy skins from within RUST itself from the in-game item shop. Here's how:
Launch RUST
Click on "Item Store" from the Main Menu
Select the skin you want to purchase from the store
Pay for it with Credit Card, your Steam Wallet, or a similar payment method
How to Get Free Rust Skins?
A couple of different methods exist when it comes to getting free skins for RUST. If you don't want to buy RUST skins, you can always trade some other skins or items that you don't need anymore for the ones that you want.
The easiest way to trade Rust skins is by using a trusted third-party trading site such as SkinsMonkey. Unlike Steam trading, where you risk being scammed by other players, SkinsMonkey allows you to avoid getting into long trading sessions with other users and allows you to instantly choose which items you want to exchange, seal the deal, and receive your items.
It removes the hassle and risk that can exist within Steam trading. Our trading bot allows you to obtain skins by listing the ones you want to give away on the left side of the trading system, selecting the skins you want to receive on the right side, and simply closing the deal by clicking on "Trade items". It's as simple as that.
Just keep in mind that you must offer skins that are worth the same value as the ones you are trying to receive. Otherwise, the trade won't be possible.
Create Your Own Rust Skins
If you want unique RUST skins, and you also don't want to spend any money, then why not make them yourself? Yes, you can create skins in RUST and make them custom just the way you like it. You can add logos, all sorts of designs, writing, and much more. It's the perfect alternative to buying RUST skins. All you need is a little creativity, a bit of time, and you can create the perfect masterpiece.
Here's how:
Launch RUST
Click on "Workshop" from the Main Menu
Click on "Create a new item"
From here, the RUST skins editor will open where you can design the skins, import custom styles and designs, and basically have a lot of freedom to truly make a unique custom RUST skin that any RUST player would be jealous of. After that, you can even sell RUST skins on the Steam market or trade them for even more free items on the SkinsMonkey trading bot.
How to Get Rock Skins in Rust?
The rock is the ultimate tool in RUST which all players are quite familiar with. You can also get a unique rock skin in Rust that can further customize your gaming experience. So, how do you get rock skins in Rust?
Well, it's actually the same way you would use get any other Rust game skins. By trading, purchasing, or getting one in a normal skin drop or via Rust Twitch drops, and then simply crafting the rock in-game using the skin you've chosen. Once you do this one time, it will be stored as your default skin for the rock in the Rust game. Check out the list of the best rock skins in the game.
How to Actually Use Custom Skins in RUST?
Being able to use any custom skin that you find on the Steam marketplace, from skin drops, or any other place is quite easy. All you have to do is follow these simple steps and you can use any skin you want in no time.
Open up RUST
Open your Inventory
Select the skin you acquired
Click on "Craft"
Summary
Now you know all of the best ways to get yourself some of the most popular RUST skins you can find. You also know how to create skins on your own, how to trade them, and even a bit about selling skins as well. All that's left to do now is to go into action, grab the skins you want most of all, hop inside RUST, put them on, and start enjoying your game with a bit more unique and custom feel.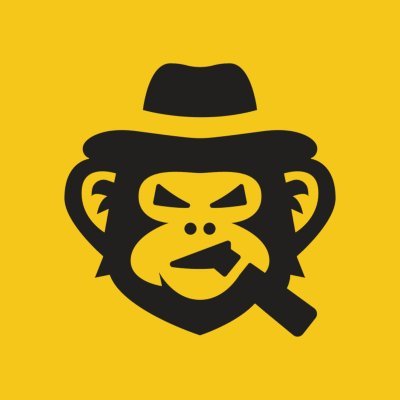 A true gaming enthusiast, especially Counter-Strike: Global Offensive and Rust. At SkinsMonkey, he is involved in creating game guides based on his own experience.