The Counter Strike 2 trailer released by Valve on the 22nd of March 2023 has completely shocked the CSGO community. Although we only knew rumors about the port of CSGO to source 2, the trailer gave us a glimpse of what's in the store for the future of the Counter Strike franchise.
Everyone expects gameplay changes and new maps. But likewise, everyone is asking themselves the same question – what will happen to the weapon skins they have in their CSGO inventories? And will you still be able to buy skins just as easily in CS 2? You don't have to worry anymore, here at Skinsmonkey we have all the answers about weapon skins in CS 2.
What Is CS 2?
Counter Strike 2 is an update, which will completely port the current CSGO to new, improved source 2 game engine, replacing CSGO completely in the Steam store. The introduction of CS 2 will bring many changes to the current game. Although it's not exactly clear what the changes will look like exactly, we know about some new and improved features, which will be introduced with a new version of the game:
Improved graphics – One of the biggest changes brought with source 2 is the higher quality of graphics in the game. CSGO was released ten years ago, and since the graphics are by now somewhat dated, this update will bring them to 2023 standards. Players can expect an overhaul of every visual aspect of the game, including the animations.
New maps – It is clear now that CS 2 will immediately launch with a number of new maps. Although it's not exactly clear how many maps this will be, you can also expect the classic CSGO maps to receive an overhaul as well. Although there will certainly be improved graphics on all of the classic maps, it's still not confirmed whether these changes will only be aesthetic.
Changed animation – This means that you can expect new animations in the game. It's still not clear how this change will impact the gameplay. There's a chance that improved physics will affect how grenades work in the game, and your guns might also have slightly changed spray patterns.
Will You Be Able To Buy Skins For CS 2?
But what about skins? Many players have expensive items, such as knife skins, in their inventories and their hearts might have skipped a bit when they heard the rumor, that they might lose access to their CSGO skins.
Thankfully, this was confirmed to be only a rumor. While the game will introduce new models, not only for the players but also for the guns, weapon skins will still remain the same, most likely retaining their prices. While you shouldn't be afraid that your skin will suddenly become worthless with the new update, expect some changes in the skin market. We don't know yet how the new models and improved graphics will affect existing skins, but there's a chance some skins might jump in price if their visuals will look different within the new game. You will still be able to sell CS:GO (CS2) skins to other players and make some real money on your weapon skins.
Good news or those who wanted to buy some skins for CSGO, but are worried and would prefer to wait until the update – Skinsmonkey will work exactly the same in CS 2. You will still be able to trade CS:GO (CS2) 2 skins on the market. All you have to do is log in with your Steam account, choose the skins that you want to purchase, finalize your transaction and wait until the items get delivered to you. At Skinsmonkey we do all we can to make sure that you will receive your weapon skins for CS 2 as fast as possible. If you enjoyed our services for CSGO skins, when CS 2 drops make sure to check our website for the best deals, more game guides and free CSGO (CS2) skins.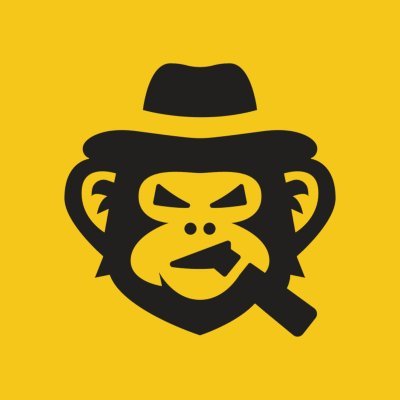 A true gaming enthusiast, especially Counter-Strike: Global Offensive and Rust. At SkinsMonkey, he is involved in creating game guides based on his own experience.