Although skill is what matters the most in Counter Strike: Global Offensive, your computer equipment will also affect your performance. While a gaming keyboard with dedicated macro keys won't instantly make you a better player, it can definitely help you improve your gameplay.
Most professional gamers use special mechanical keyboards for the best performance in-game. If you want to learn what are the best Counter Strike keyboards, keep on reading.
What Are The Best Counter Strike Keyboards?
The easiest way to see what are the best Counter Strike keyboards is to see what professional gamers are using in competitive gaming. Most teams have people responsible for research of this type, so they can know what keyboards are the best to do the job.
If you're looking for a good Counter Strike keyboard, mechanical keyboards are what you should be interested in. Unlike traditional membrane keyboards, mechanical keyboards offer much higher precision and generally allow for faster reaction time in-game. That is thanks to different switches for each individual key. Unlike membrane keyboard, which is composed of three membranes with rubber switches underneath, an advanced gaming keyboard will most likely use different switches for every key, allowing for higher precision movements.
Because of this, a mechanical keyboard will be your best possible choice for Counter Strike. If you're looking for the best gaming keyboard for your setup, consider some of these choices:
STEELSERIES APEX PRO / APEX PRO TKL
Steelseries has been a big name in the gaming keyboards industry for a long time now. The company has been delivering high-quality gaming accessories such as computer mice or headsets, and the Steelseries Apex Pro TKL is no exception to the rule.
The choice of many professional players, such as pashaBiceps or ScreaM, the Steelseries Apex Pro TKL is also one of the more budget options you can get for a Counter Strike keyboard. Although the Steelseries Apex Pro KTL lacks many features that other high-end keyboards offer, it is still a great choice for competitive gamers looking for cheap gaming gear.
One of the main features of Apex Pro TKL are the keyboard's adjustable mechanical switches within every key. Thanks to the OmniPoint Switch technology users of this keyboard can individually adjust sensitivity of every key, to the tiniest degree. The keyboard also offers easy macro keys for various CS:GO features, making it a great choice, if you're looking for a cheap gaming keyboard. Also, Steelseries Apex Pro TKL is extremely durable with the Series 5000 metal frame and programmable RGB backlighting, thanks to which the keyboard doesn't wear out with use that fast.
Razer BlackWidow Ultimate Gaming Keyboard
Another classic on the gaming keyboard market, the Razer Blackwidow Ultimate has been a fan favorite for a long time, with players such as Zeus or ropz making it their keyboard of choice for competitive gaming. Razer delivers a highly efficient gaming keyboard, which comes with all the important features a potential CS:GO player might need.
BlackWidow Ultimate Gaming Keyboard is one of the most durable products on the market, easily capable of taking many hours of intensive gaming, without breaking down. This Razer gaming keyboard also has individually backlit keys, allowing for easy gaming even in dimly-lit places.
Razer BlackWidow also has fully programmable keys, with 5 additional gaming keys allowing you to easily manage all of your CS:GO macro keys. The keyboard also offers 10 default software profiles, allowing you to easily customize all of your macros and individual key sensitivity for maximum gaming performance.
Logitech G PRO X
Logitech G PRO X is the best mechanical keyboard for players who really want to customize their gaming gear. Logitech G PRO X is another product in the Logitech G PRO line designed for professional players. This line of products also includes a mouse, mouse pad, and headset.
Although it's one of the keyboards on the more expensive side, it remains one of the best Logitech keyboards and one of the best gaming keyboards you can get in this price range in general. The keyboard offers many features, which are useful to CS:GO players with a very well-built design and one of the lowest latencies on the market at the moment.
The Logitech G PRO X is a great, compact tkl keyboard that gives players a great range of customization, allowing pro players to easily modify the keyboard to their liking. One of the best features of this keyboard is its mechanical keys, which feel amazing under your fingertips and give extra weight to every keystroke, while at the same time providing greatly adjustable sensitivity. Although the keyboard allows you to only program dedicated macro keys, you can also change switches to every key, allowing you to really modify the Logitech G PRO X to your liking.
Hyperx Alloy FPS
As the keyboard's name suggests, Hyperx Alloy FPS is designed with some serious FPS gaming in mind. Although not as flashy as other mechanical keyboards on this list, Hyperx Alloy FPS has been the choice of many pro players, such as the popular FalleN from Team Liquid.
The keyboard is extremely durable, with a solid steel design and almost indestructible key switches. The HyperX Alloy FPS also comes with a detachable cable, allowing you to easily transport your keyboard in case you'll be playing somewhere else than your own home.
The Hyperx Alloy FPS is an example of a gaming keyboard that values functionality over design, it lacks the usual RGB lighting of mechanical keyboards and instead has a stable red backlight. The full N-key rollover technology allows you to easily shift fingers between keys and push as many as you want, with the game still registering them without an issue. You can also modify switches on this mechanical keyboard to fit your liking when it comes to sound and feel of every individual key.
Logitech G915 TKL wireless
Finishing off the list is possibly the best wireless keyboard for CS:GO that you can get your hands on. Although most pro players prefer wired keyboards for the lowest latency possible, the Logitech G915 TKL has been used by various pros, such as electronic from team Navi. That is because it's one of the best mechanical keyboards that are also wireless.
The keyboard connects to your computer via a USB Bluetooth dongle. The Logitech G915 TKL also has amazing battery life for a wireless mechanical keyboard and can be easily charged to full battery in under 4 hours. You can be sure that your keyboard will never suddenly die during a match, leaving you completely helpless.
There are many additional features Logitech G915 TKL is the best keyboard for CS:GO, if you want something wireless for your setup. It's also one of the best choices possible for a low-profile design, so if you feel like your wrists are hurt from longer gaming sessions on traditional mechanical keyboards, a low-profile setup might help you manage. Also, the Logitech G915 TKL comes with complete media controls, making this an overall great mechanical keyboard for intense gaming, as well as everyday use.
To Conclude
Here are the best mechanical gaming keyboards you can get to improve your CS:GO performance. Although skill is most important, pro players do anything to get an edge over their competition. If you feel like your hardware is keeping you down, consider investing in a new mechanical keyboard for CS:GO. Also, be sure to check out the rest of the Skinsmonkey website, where you can find more CS:GO guides and trade CS:GO (CS2) skins for best prices!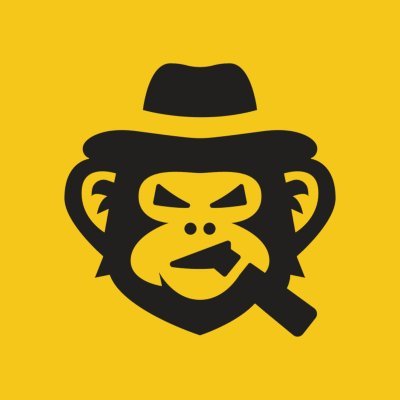 A true gaming enthusiast, especially Counter-Strike: Global Offensive and Rust. At SkinsMonkey, he is involved in creating game guides based on his own experience.