Steam is the largest game distribution platform in the world, and every day more and more games are becoming available for purchase. Unfortunately, buying games on Steam can be detrimental to people's wallets. We would all love to be able to enjoy the newest titles on the day of their release. However, most of us cannot afford that luxury. But what if there was a way to buy the same games that are available on Steam but for much cheaper? In this piece, we will explain how you can enjoy all the great games, while also saving some money.
What Is Steam
If you are interested in cheap games on Steam, you are probably already quite familiar with the platform. However, for those of you who are just embarking on your adventure with digital PC games, we would like to briefly explain what Steam actually is. In 2003, a U.S. game developer called Valve created a digital video game distribution platform dedicated to selling its product and providing users with automatic game updates. In 2005, as the platform grew more and more successful, Steam also started selling third-party games. Today it is the world's largest platform for the digital distribution of PC games, having registered a record number of 120 million active users in 2020.
How Does Steam Work
Steam is very user-friendly. The platform can be accessed either through a browser or by installing the Steam app on your computer. Anyone can access Steam, but in order to buy games or connect with your friends, it is necessary to create a Steam account. Fortunately, it only takes a few minutes. The platform offers its users many functionalities. The most commonly used section is, of course, the Steam store, which allows you to digitally purchase various games. The entire process is very straightforward. Once you complete the payment, the platform will give you the option to install the game. The purchase goes straight into the library of your Steam account, so no need to worry about losing it. Other than the store, Steam offers numerous other fun features. The most important of them concerns the social aspect of gaming. Steam allows you to play games together with your friends and communicate with them via chat. On top of that, the platform offers a variety of forums, rankings, recommendations, guides, and reviews to help you make the right choice when purchasing a game.
How to Save Money on Steam Games
There are a few basic rules for saving money when buying games on Steam. First, never buy a game immediately upon its release. Any self-respecting gamer knows that this is when game prices are at their highest. Sometimes it only takes a few days for the initial price to drop to a more affordable level. Second, don't buy games when they are not on sale. Steam is known for constantly offering discounts on its products. Therefore, if your game is selling like hotcakes at the moment, chances are there will be some special offer on it in the next 30 days. The key is to be patient.
Is Using a Vpn a Good Way to Buy Cheap Steam Games?
There was a time when a very popular way to save money on Steam was to use a VPN. VPN is a service that hides your IP address and therefore, your physical location. By using it, Steam users were able to access games that had not been available in their region. People quickly realized that the platform offered the same games at significantly lower prices in countries such as Turkey or Argentine. On top of that, some of them saw it as an opportunity to benefit from favorable exchange rates. However, Steam at one point announced its fight against these types of practices, and currently using a VPN may even result in an account ban, especially If you're doing it for financial gain. Bans are rare, but we still do not recommend this method, especially since the returns have been relatively low. Fortunately, there is another, much safer option to find cheap steam games.
What Are Steam Game Keys
If you really are wondering how to buy steam games cheaper, you should take a look at the idea of Steam keys. Apart from buying the game straight from Steam, the platform also offers you the option to activate it with a Steam key. Steam keys are codes that consist of 15 letters and numbers and can be used to redeem games on Steam. This option is available on the app and is very simple to use. What you need to do is:
Go to Games -> Active a Product on Steam or;
Click on Add a Game -> Activate a Product on Steam.
In both cases, a window will open for you to enter the game key. Now you're probably wondering why you would even care about these keys. The answer is simple. They are the thing that will save you the most money. Steam game keys can cost up to 80% less than the game itself on Steam. Therefore, buying them is a no-brainer.
Where to Buy Steam Game Keys
There are quite a few sites on the Internet that sell game keys. Unfortunately, that's also the problem. How can we be sure that we are choosing the best and safest offer? Well, for starters, it's worth noting that vendors are divided into authorized stores and unauthorized third-party stores.
Authorized Websites
These are the sites that obtain game key codes directly from developers. The price they offer is often very close to the one that users can find on Steam itself. However, it is these sellers that are the most reliable. Also, the money generated from the transactions made on such sites goes straight to the game developer. Here are a few authorized sites that we can recommend:
Greenman gaming – a true classic and probably the most reputable website out there. This platform never fails when it comes to providing cheap steam games.
Humble bundle – an amazing website for buying extremely affordable game bundles. You can always find great deals there.
Fanatical – this is a great website for building your own affordable game bundles. It also has an incredible Hot Deals section.
Unauthorized Third-Party Stores
Third-party sellers are unauthorized and they do not work directly with the developer of the game. They usually obtain their codes through resale and function as online marketplaces. When buying cheap steam keys through such websites, you definitely need to be more cautious. Here are some of the third-party stores that we found to be the most reliable:
Eneba – a huge marketplace that has a very strict acceptance policy for new resellers. On top of Steam game keys, this site also offers a variety of cheap Xbox, Nintendo, and PS games.
CDKeys – a great third-party store that offers Steam keys that their team has sourced on their own. They don't allow other resellers on their site, therefore, they save you from all the effort you would have to put into finding the least risky deal.
G2A – one of the most reputable marketplaces, that makes retailers and wholesalers undergo a strict verification process. G2A never fails to provide great deals on games.
Are Cheap Steam Game Keys Legit
Unfortunately, the answer to that question is… It depends. Steam key prices are often 80% lower than the prices we find on Steam. Unfortunately, as with many online transactions, there are times when the purchased product turns out to be either fake or defective. The only chance of minimizing the risk of that happening is to carefully choose the site from which you are buying the cheap steam key. If you choose to buy steam games from an authorized seller, you can be sure that the product will work. Even if some errors occur, you at least have the assurance that you can make a safe return and get a refund. In the case of unauthorized third-party sellers, it is best to choose one of the recommended sites that have a track record of many satisfied customers. Buying keys from random online resellers is the riskiest and we do not recommend it.
How to Find the Best Deals
As we have already mentioned, sites that offer game keys are plentiful. It would be pretty difficult to go through all of them, in search of the best deal on a particular game. Fortunately, there are special sites that (in a quick and completely automated way) will present you with all the best deals available that day. They allow you to compare prices, check reviews, and discover great bargains on games that you weren't necessarily interested in at the time. Here are our recommendations:
GG.Deals – this site has its own system, which consists of giving each discount a Deal Rating. A special algorithm evaluates each discount based on 3 different indicators and later presents the player with only the hottest deals.
IsThereAnyDeal – a great site that only takes authorized vendors into account. If you are wary of buying from third-party stores, this is where you should look for the best bargains.
Conclusions
Steam is a great platform that allows gamers to buy the best games without leaving their homes. Although prices are now reaching all-time highs, that doesn't mean there isn't a way to find cheap steam games. If you belong to the community of PC Gamers then be sure to read our article. Following our recommendations and taking an interest in cheap steam keys will allow you to enjoy all the best titles for a much lower price.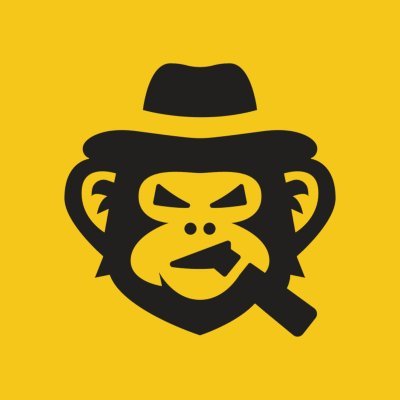 A true gaming enthusiast, especially Counter-Strike: Global Offensive and Rust. At SkinsMonkey, he is involved in creating game guides based on his own experience.