Trading plays an important role in Counter Strike: Global Offensive and the gaming community takes it very seriously. There are many different channels and websites, where you can safely trade your CSGO skins and complete transactions. If you want the best prices on CSGO items, you will need to search for a place that can make you the best offer.
However, most players don't know, that one such place can be a Discord server. If you ever wanted to join the trading community on Discord, here's everything you need to know to trade CSGO (CS2) skins on that platform.
What Is CSGO Discord Trading?
Discord was released on May 13, 2015 and ever since has been the dominant chat service for gamers, but not only. Although Discord's UI was meant to work with video games, it's versatile and flexible enough to be used for everyday chatting as well. Discord has many different features, which allow users to easily chat together while playing a game, but also to stay in touch outside of it. The platform has a voice chat that's easily integrated with all video games but also offers a text chat for all users of the server.
Discord infrastructure is based on Discord servers. All users who are interested can start their own server, which is essentially their private chatroom. Everyone who is invited can use the voice chat, type in the text chat with other users, and access most of the server functions. Players can join as well as admin many different Discord servers and access all these servers from the level of their client. Users can easily switch servers with a single click.
Over time there were many different Discord communities popping up, where users chatted in a Discord server dedicated to one game or topic. However, Discord servers also turned out to be great CSGO trading community platforms. Users can not only chat but also easily access trade requests and sell their own CSGO skins. In addition, thanks to its easy integration with different video games players can easily manage trade requests, even when they're in-game.
Why Use CSGO Discord Servers For Trading?
CSGO already has a platform for the trading community to sell their skins or buy new CSGO items. Most new people to CSGO trading start by purchasing or selling items to other players on the Steam community market. This isn't the most optimal solution, however, for a couple of reasons.
Valve business model includes cuts on all transactions made on the community market. This means that the tax that Steam owners take out of every transaction must be either covered by you or the buyer. While this doesn't bother most users who buy or sell CS:GO (CS2) skins, when making transactions for rare CSGO skins the cut that Valve takes can amount to some serious money. Players who plan on selling rare CSGO skins generally opt for other solutions.
The second issue is that all the money you make from the community market is only available in Steam wallet funds. These funds can only be spent in the Steam store, and if you want to get real money for them, you will have to first purchase game keys in the store and sell them to other players to get back your money. This takes a lot of time and is generally not efficient when dealing with larger sums of money.
How Does CSGO Discord Trading Works?
CSGO Discord servers gather the trading community in one place so that players who want to either buy or sell CSGO skins will have an easier time. One great feature of Discord is that it offers its users various different plug-ins, which they can use to modify their Discord experience and add various features to it, which were missing in the default version.
When you join a Discord trading server, you will most likely have to confirm your account first. This is most often done either through e-mail, or with Steam log-in. When you confirm your account, you will most likely be allowed to read and write in the server. Most CSGO trading servers have multiple channels, with the two main ones being offers and trades.
In one of the channels players can write which skins they want to sell, and in the other which CSGO skins they are looking for. If you want to find a particular item, you can simply use the Discord server search function and look through the entire message history. Most CSGO trading servers also features many different plug-ins, most often the one which allows you to easily connect your Discord account to your Steam inventory and the trade URL. All you have to do, is simply click the trade link from the other player and start trading.
CSGO trading servers also have many features of every good gaming Discord server, such as an active community and different voice channels open. In addition, many different trading servers have other useful add-ons and features, such as a channel that regularly informs users about shifts in prices or betting tips. Most active CSGO trading servers also have active staff, which can help you in all transactions. Many servers also offer weekly giveaways, monthly competitions and many other ways to win free CS:GO (CS2) skins.
Are CSGO Trading Servers Safe?
Yes, an official Discord server for a big community or trading website is a perfectly safe place to trade your CSGO items. One of the most important things you have to look out for in CSGO trading are all the scammers that you can meet. When you trade through high-quality public servers or a trusted community server you have much lower chances of getting scammed. Besides a friendly community, most CSGO trading servers offer some methods of preventing scams, so you can be sure you won't lost your money.
To Sum Up
Discord trading servers are another way for CSGO players to sell and trade their skins. If you want to get good deals on your CSGO skins, try joining a trusted trading server and sell some of your items. Maybe this is the trading method that you've been looking for all this time.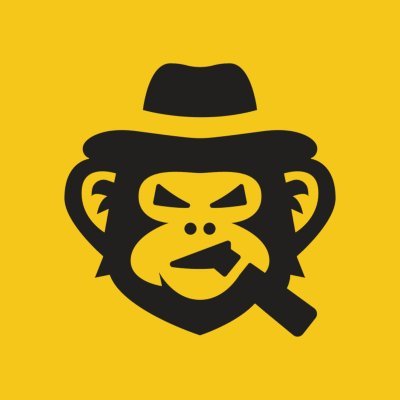 A true gaming enthusiast, especially Counter-Strike: Global Offensive and Rust. At SkinsMonkey, he is involved in creating game guides based on his own experience.