Ever since the days of CS 1.6, the Counter Strike franchise has dominated eSports as one of the most popular games in the world. This continues to this day, with Counter Strike: Global Offensive being one of the most popular and highest-grossing eSport games ever released. Top teams face off against one another in competitive matches, with millions of dollars in prizes, as well as great sums of money made in bets.
Competitive CS:GO is a very serious business and a huge industry to boot. With huge tournaments and money on the line, it's important to keep up with who's the best of the best and how their standings change over time. If you need to update your knowledge, here are the CSGO Team Rankings this year so far.
Looking to trade CSGO (CS2) skins and get the best  deals? Be sure to check out Skinsmonkey!
What Are The Best CS:GO Teams?
Since there are online tournaments happening all around the year, team rankings are always subject to change. While there is no single official ranking system in competitive CS:GO, many different websites and companies track the victories and losses of different teams in online matches, so its possible to determine which team ranks where in the system. Here are the current standings of all the best CS:GO teams:
Team Vitality
Vitality had seen a serious rise to the top of the rankings, scoring massive wins over their competition over the course of the last months. As a matter of fact, at the time of writing this article, Team Vitality is riding on a 10 wins streak, securing wins against serious opponents such as G2 Esports or Heroic. It's safe to say that Team Vitality has been on a serious roll, and they aren't going to stop in the nearest future any time soon. This team of five Global Elite players had shown some serious skill and magnificent performance in their last competitive matches. Magisk, the team captain and their MVP, had seen a tremendous increase in his personal rating over the last couple of months. With over a million dollars in total prizes won at age 25, Magisk and the rest of Team Vitality is bound for more CS:GO success in the nearest future.
Team Heroic
Coming in second at our team ranking is Team Heroic. They had significant success and scored many points in competition against other teams, which is why many websites list them ex aequo to Team Vitality on the first spot, they had sadly failed to secure a win in two out of the last 10 competitive matches, with one loss against Gamer Legion, and another versus Team Vitality themselves. Still, even though their recent form has slightly fell off, Team Heroic is still one of the best teams in the game. Although they aren't exactly in their top form right now, Team Heroic will have a chance to bounce back and continue their dominance at IEM Dallas 2023, which will further decide this team's standing.
FaZe Clan
The third spot goes to the FaZe Clan, another great team, which has suffered somewhat shaky performance in their last couple of matches. Losing 3 out of their 5 last matches, including the very last one at BLAST Paris Major 2023, FaZe Clan still manages to climb up to the top of the ranking system. Although the team might not be doing too hot right now, they still manage to score enough wins in big tournaments to secure one of the top spots. Still, even though their captain Twistzzz has shown some great plays from his side, analysts and fans agree that their lackluster performance so far this year doesn't bode to well for FaZe Clan, and many other players are expecting them to fall in rankings in the nearest future.
Want to make some quick cash? Why not sell CSGO (CS2) skins at Skinsmonkey?
NaVi
NaVi, short for Natus Vincere, is one of the most famous CS:GO pro teams in the game's history. Although the game had a rough last year, with some serious losses on their side, they have now significantly bounced back, and are on a track towards great performance. With S1mple at the helm of the team, NaVi has been playing very well in their last couple of tournaments. Even though they lost two of their last matches, they still sit at a 80% winning rate in their last 5 games. Their next major competitive match will decide their standings and the final spot of NaVi in the ranking system will depend on how well they can perform in their nearest tournament match.
Cloud9
The American team had some issues initially, but Cloud9 had been climbing the ranks at a steady pace, and according to all data their roster is on the way to score some more surprise wins in the nearest future. Sitting at almost the exact spot as NaVi in team rankings, Cloud 9 had seen some significant success and climbed the CSGO ranks for teams quite quickly. showing great performance with straight 5 wins in their last major matches, this American team has been taking the pro scene by storm, and only time can tell whether they will stay at number 5, or will continue to climb. Most analysts and players have high hopes for Cloud9, however, and expect some more great performances from them in the nearest future.
Runner Ups
Although these are the 5 best teams in the game in the current year, there are far more teams, which deserve a mention. Here are the runner ups, who didn't make it to top 5, but still deserve some attention:
G2 eSports
Gamer Legion
Team Liquid
Apeks
Monte
ENCE
FURIA
NiP
fnatic
Into The Breach
BIG
OG
MOUZ
Virtus.Pro
9ine
In Conclusion
Here are the best CS:GO teams in 2023 so far. This ranking is subject to change, and you will probably see some shifts over the span of a couple of big tournaments. If you want to keep up with what's happening on the pro scene, be sure to check out the rest of our blog for more CS:GO news and updates, as well as free CSGO (CS2) skins giveaways!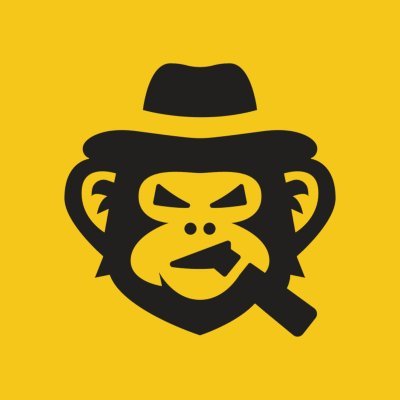 A true gaming enthusiast, especially Counter-Strike: Global Offensive and Rust. At SkinsMonkey, he is involved in creating game guides based on his own experience.