Rust is one of the most popular survival games currently available on Steam, where players face off, or cooperate, on a post-apocalyptic island, by gathering resources, building bases, and often fighting with each other and the various mobs present all over the island.
The game offers players a large degree of customization, allowing them to pick different skins for items, furniture, parts of their base, and many, many more! However, despite this, Rust doesn't offer character customization.
Still, if you really want to change your look, there's a way to modify your character's appearance. Here's a guide on how to change your character's look in Rust. Also, if you want to change your character's look with some new items, check out our guide on how to trade Rust skins for best prices!
Does Rust Have Character Customization?
Let's quickly answer the most important question in the article – Rust does not feature any official methods to modify your character appearance. There are a couple of reasons behind this, one being that it adds more realism to the survival aspect of the game. Like in real life, you get very limited options for customizing the details of your character, such as race or sex.
In addition, this helps introduce variety to the game. While most people would probably choose to play a white male, currently the game keeps the player's gender and race at about even 50% split, without any possibility to change genders or race.
When you play Rust, you get a randomly generated character, and it's impossible to change characters, or how your Rust avatar looks. The game devs made it very clear that the point of the game is survival, and how your Rust character looks is a completely secondary issue. When playing Rust, your character's gender and race should not affect any of your game choices, thus there's no character customization in the game's code.
You only get one, randomly generated character in Rust, without any option for character customization. This means that you might have to get a new Steam account, and possibly purchase the game again. While this is the easiest way to get a new Rust character, you can probably imagine that buying the game and juggling multiple Steam accounts just to change your character's race in Rust can be a bit difficult. Thankfully, you don't need to purchase the game again in order to do this, although you will need a new Steam account. There's one, unofficial way to get a new character in Rust by using the Steam ID.
How To Customize Your Character In Rust?
As we mentioned in the paragraph above, there's a way to change your Rust character gender and race by using a Steam account ID. Although this isn't an official method for character creation, if you don't like how your character looks, you can try this method to get a new, randomly generated character. To get a new Rust character simply follow these steps:
Create a new Steam account (you can create multiple accounts, in case you'll want to try again)
Use the Steam family share option in order to link the Steam ID. This will allow your other accounts to access the Steam library that's on this computer
Confirm that your Steam profile is public
Open your Steam library on the new account, right-click on Rust, and select 'Properties'
Go to the 'Compatibility' tab and select 'Run as administrator'
Once you've ensured that Rust is running in administrator mode, in the 'Genera' tab find launch options. You can enter the launch options that will allow you to get a character you want. The codes that you can enter include:
Female: -gdr20f
Male: -gdr20m
Asian: -rc_asn
Heavy Black: -rcB_high
Low Black: -rcB_low
Heavy White: -rcW_high
Low White: -rcW_low
Size 3 (large): -sz6l
Size 2 (medium): –sz6m
Size 1 (smallest): -sz6s
Hair style1: -rcH_1
Hair style2: -rcH_2
Hair style3: -rcH_3
Hair style4: -rcH_4
Hair style5: -rcH_5
Open the game with your new Steam ID to check out your new character
Can You Get Banned For Character Customization In Rust?
Although changing your character in Rust is not officially available in the game, the code method allows you to have another attempt at randomly generated character customization. If you want to try getting a new character this way, don't worry, it's perfectly legal and you won't get banned for doing this.
However, bear in mind, that although this method works, it's not an official solution. If you enter two codes from the same category, the game will crash, most likely corrupting your files. That's why if you want to customize your character in Rust, consider backing up your files first.
To Sum Up
It's not entirely true that you can't customize characters in Rust, although the process might not be too intuitive. Still, if you want to get a new randomly generated character for your Rust account, be sure to follow all of the steps in our guide. Also, be sure to check out the rest of our website for more tips, tricks and even free Rust skins!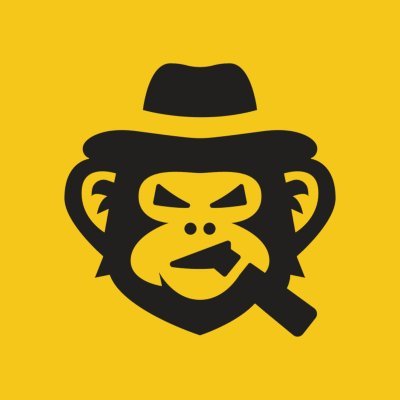 A true gaming enthusiast, especially Counter-Strike: Global Offensive and Rust. At SkinsMonkey, he is involved in creating game guides based on his own experience.