To be a sniper, you have to be calm and precise, and ready to stay back while your teammates do all the offensive work. It's not for everyone, and people who are willing to stand back to take a lethal shot at key moments are some of the most valued CS:GO players. If you are one of them, you are also one of the lucky few who can work with the iconic SSG 08.
Today we'll spend some time on the best skins for this magnificent sniper rifle, so that every player can build a loadout they can be proud of.
Some Practical Information About SSG 08
The SSG 08 is described as "a smart choice for early-round long-range marksmanship" and "a cost-effective sniper rifle". Although most people turn to the infamous AWP, this weapon can become your best friend, as long as you know how to use it.
As a direct replacement for the Schmidt Scout from previous Counter Strike games, the SSG is a very reliable sniper rifle available on both the CT and T sides. It is inspired by the real Steyr SSG 08, first manufactured in Australia around 2008. It has been used by special forces around the world, but mainly by military units in various parts of Europe.
SSG 08 in Counter Strike
In the game, the SSG is mainly known for its accuracy, which is an extremely valuable feature, especially when it comes to sniper rifles. It also provides a high-powered lens scope that does not lose momentum when used. This means that players can also rely on it on the move, which is not typical for this category of weapons. Finally, the SSG offers a large magazine and a reserve of 90 rounds. All in all, it is a great choice for all CS:GO snipers.
Top 9 SSG Skins in Counter Strike: Global Offensive
Now that we've covered all the basics, let's talk about the 9 best SSG skins available in the game. These finishes are currently available in Counter Strike: Global Offensive, but keep in mind that as Counter Strike 2 approaches, they will all be ported to Source 2, along with all the inventory items.

This skin was first added to the game in 2015 with the Shadowing Boxing update. Its creator is community designer "Millenia" and it is part of the Shadow Collection. Described as being covered in custom painted yellow and black hydrographics, it is the perfect piece for all minimalists who also love a touch of color. If you don't like to go crazy, but don't want your weapons to be boring either, buy Big Iron today.
Flavor Text: A win with an asterisk is still a win – Rona Sabri, Rising Star
Lowest Steam Price: $9.72
Highest Steam Price: $21.56
And now, to move away from minimalist themes, we present to you one of the most flashy and eye-catching skins in all of Counter Strike. Fever Dream is a piece covered with a black base paint overlaid with a multitude of neon lettering in various colors. The item was added to the game in 2020 with the Prisma 2 Case Skins update. Its author is "apel8".
Flavor Text: H@@HH@H@H@HA!!
Lowest Steam Price: $0.24
Highest Steam Price: $1.27
SSG 08 Death's Head
Death's Head is one of the most unique SSG 08 skins in Counter Strike. It's a mix of black, yellow and orange, and its design resembles a a death's-head hawkmoth. Anyone looking for a piece that would make a furore on CS:GO maps should definitely add this weapon finish to their collection. It was added to the game in 2017 with the Operation Hydra update and has been a staple of many inventories ever since. Its creator is the infamous "Honey Badger."
Flavor Text: Quid pro quo
Lowest Steam Price: $5.50
Highest Steam Price: $9.16
Now something for all car enthusiasts. The Turbo Peek skin was introduced as part of Operation Riptide Case and has become a hit among the CS:GO community. Its exterior is covered in neon paints and features images of racing cars. There's nothing like it in the entire game, so it's a great item that can elevate any collection. If you're not afraid to experiment with your gear, then this weapon finish is perfect for you.
Flavor Text: Drifting is a right not a privilege
Lowest Steam Price: $2.88
Highest Steam Price: $13.62
Are you looking for items to create the perfect black loadout? If so, you've come to the right place. Dark Water is a classic dark-themed skin, perfect for anyone who isn't a big fan of color. It was released almost a decade ago, back in 2014 with the "Summer is heating up" update and as part of the eSports 2014 Summer Case. Anyone who prefers a timeless and elegant look should have one of these in their CS GO collection.
Flavor Text: Water gives life, but it can also take it…
Lowest Steam Price: $1.69
Highest Steam Price: $2.71
The Hand Brake is one of SSG's most popular skins, as it was a part of the Paris 2023 Inferno Souvenir package. What's more, it's quite a sleek-looking item, covered in white and blue paint, as well as a unique checkered pattern. We really recommend it to people who are either building a blue loadout or trying to experiment with colors in their collection. This weapon finish is interesting while not going crazy with its overall look.
Flavor Text: Meant for oversteer, not parking
Lowest Steam Price: $0.52
Highest Steam Price: $1.62
Ghost Crusader is an SSG 08 skin that is quite similar to Hand Brake. It has a white and blue design and has the potential to refresh pretty much any equipment. Whether you like white, blue or even black, this weapon will fit right in. It was first introduced in 2016 with the Chroma 3 case and was created by community designer "ClegFX." Also, if you find it interesting, you will be pleased to learn that it is extremely affordable, as its price starts at just a few cents.
Flavor Text: I can never replace what was taken from us… but I can take even more from them – The Phoenix and The Initiate Part 2
Lowest Steam Price: $0.23
Highest Steam Price: $2.21
While Slashed may seem quite intimidating at first, and some may think it would only fit into the collection of a horror fanatic, it's actually a great piece for just about anyone. Of course, if you're not into dark-themed items, this one may not exactly be your cup of tea. However, if you like black or red skins, Slashed is perfect for you. It was first released in 2014 with the "The Hunt Begins" update. Its creator is the community designer "red".
Flavor Text: none
Lowest Steam Price: $1.75
Highest Steam Price: $1.83
When creating our lists, we always like to include an option for people who enjoy classic military prints. We are well aware that Counter Strike is full of camo fanatics, and each of them deserves to have a skin tailored to their tastes. And while Jungle Dashed isn't 100% military, the color palette is there, and we're sure that any soldier would be happy to show it off on the maps. The skin was added to the game quite recently, as it was only introduced in 2020 as part of the Operation Broken Fang update.
Flavor Text: none
Lowest Steam Price: $0.23
Highest Steam Price: $2.31
Conclusions
As you can see SSG 08 is a fantastic weapon with a huge selection of awesome skins. If you're looking for the perfect item for your collection, be sure to check out our list, then head over to SkinsMonkey and trade your favorite weapon finishes.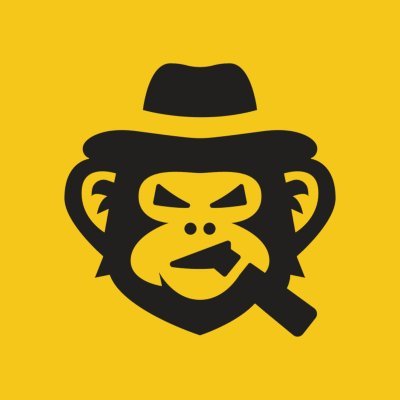 A true gaming enthusiast, especially Counter-Strike: Global Offensive and Rust. At SkinsMonkey, he is involved in creating game guides based on his own experience.